Dining with Horizons
Join us on Friday, October 16, 2020
(Deadline for ticket purchase has passed...but it's not too late to donate here.)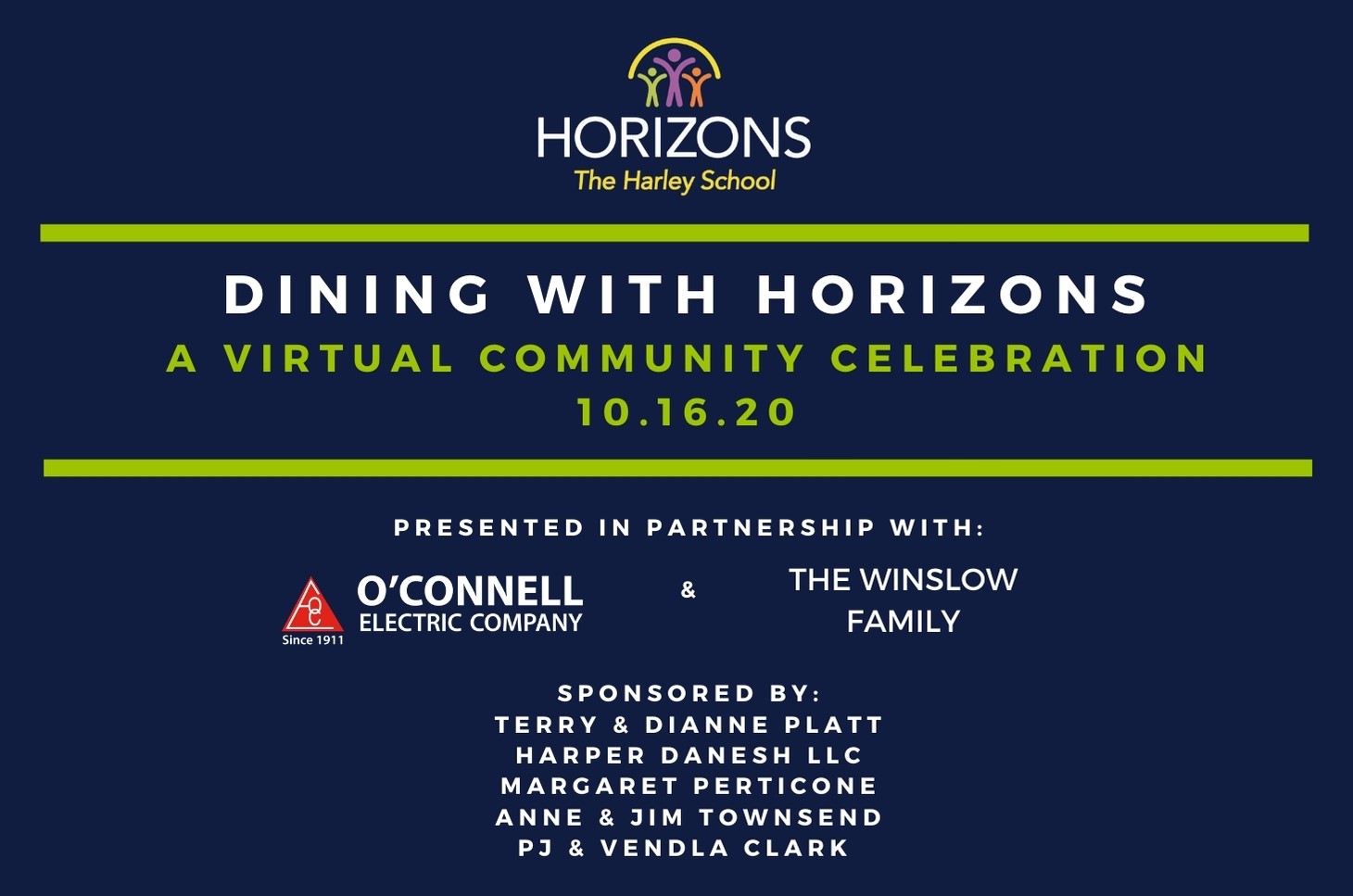 This year, participants can choose from a number of different virtual dining options, including: a meal box kit from Headwater Food Hub, a catered take-out dinner, or an in-home catered dining experience. There is also an opportunity to donate one (or more) meal kit boxes to Horizons families.
The event helps Horizons at Harley make a nine-year commitment to Kindergarten through 8th grade students from the city of Rochester, along with providing year-round support for high school students. There are many new Horizons accomplishments to celebrate in this exceptional year.

Prefer to pay by check? Make checks payable to Horizons at Harley, 1981 Clover St, Rochester, NY 14618.
If you have any questions, please call Dan Deckman at (585) 277-1188 or email ddeckman@harleyschool.org.